Relief For Your Digital Eye Strain
We live in a digital world, and screen time is on the rise. We are more reliant on technology than ever before, and although highly convenient, overuse can exhaust our eyes.
When your eyes become tired and sore after extended screen use, the condition is called digital eye strain. At Griffin Optometric Group – Talega, we offer various personalized treatment options for eye strain. Your weary eyes need help, and we have the relief you're seeking!
What Is Digital Eye Strain?
Eye strain can develop when you focus on one task or object for a prolonged period, like driving long distances or reading too long without taking a break.
Your digital eye strain can occur working on a digital screen for over 2 consecutive hours. This condition is sometimes referred to as computer vision syndrome.
Eye strain can result in symptoms like:
Eye irritation
Red or pink eyes
Watering eyes
Headaches
Sore neck and shoulders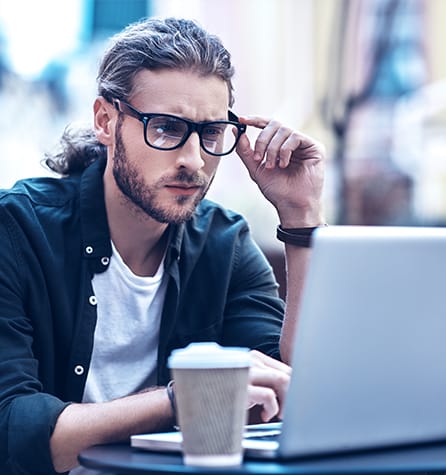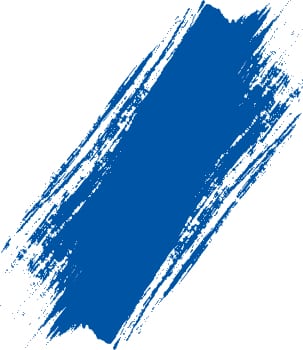 Tips & Tricks to Help Manage Your Symptoms
The 20/20/20 Rule
Experts say the 20/20/20 rule is an effective short-term method to help alleviate symptoms of digital eye strain: every 20 minutes, look at an object that's 20 feet away for approximately 20 seconds. These regular breaks can help your eyes rest before getting back to work.
Eye Drops
We recommend speaking to the team at Griffin Optometric Group – Talega before purchasing over-the-counter eye drops. Eye drops can be a quick fix to rehydrate dry and tired eyes, but some ingredients may not be suitable for certain eye types and prescriptions.
Helpful Hints
Here are some helpful hints to manage your symptoms:
Take lots of quick stretch breaks!
Adjust light levels in the room
Attempt to reduce glare on your monitor
Adjust monitor height to alleviate stress on your neck and shoulders
Adjust your screen settings
Blink frequently to refresh your eyes
Your Eyes Deserve Relief
Digital eye strain has no long-term consequences for your eyesight, and a few simple tweaks to your digital rituals can help provide the relief you've been seeking!
If you follow our hints and don't notice a difference in your symptoms, we recommend calling us to book an exam. There are other eye conditions with similar symptoms to digital eye strain, and we'll help figure out the source of your discomfort and provide appropriate treatment.
Come See What We're All About
Here We Are
You'll find us in the Courtyards At Talega, on the corner by Starbucks.
Where to Park?
There's lots of parking out front for everyone!
Our Address
1001 Avenida Pico #A

San Clemente

,

CA

92673
Hours of Operation
Monday

:

8:00 AM

–

5:00 PM

Tuesday

:

8:00 AM

–

5:00 PM

Wednesday

:

8:00 AM

–

5:00 PM

Thursday

:

8:00 AM

–

5:30 PM

Friday

:

8:00 AM

–

5:30 PM

Saturday

:

Closed

Sunday

:

Closed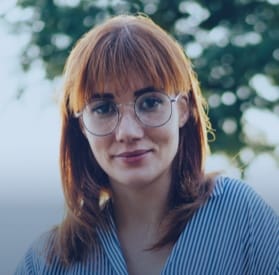 Adult & Senior Eye Exams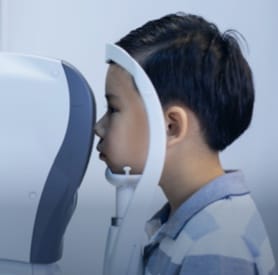 Children's Eye Exams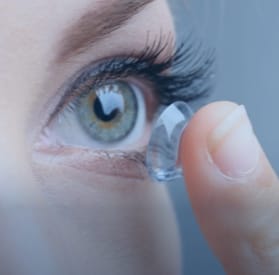 Contact Lens Exams, Fittings, & Brands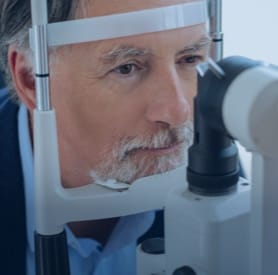 Eye Disease Diagnosis & Management