Vision Health Begins Here
Our children's visual centers develop as they grow, and it's truly amazing to watch all the discoveries they make in their first years. Colors seem brighter, landscapes seem endless, and the night sky holds incredible wonder for our smallest family members.
It's exciting to share this new world with them!
Your child's eyesight needs diligent care from the moment they're born. Their eyes grow quickly, and there are several developmental milestones to reach on their path to total vision health.
Griffin Optometric Group – Talega is here to help with your child's visual development. Contact us if you have any questions or would like to book an exam.
Your Child's First Eye Exam
At Griffin Optometric Group – Talega, we suggest bringing your baby in for an eye exam shortly after their 1st birthday.
Our optometrists will ensure that their eyesight is developing correctly and that there are no overall concerns with their visual health. Once we know a little more about baby's eyes, we can determine the frequency of their future appointments.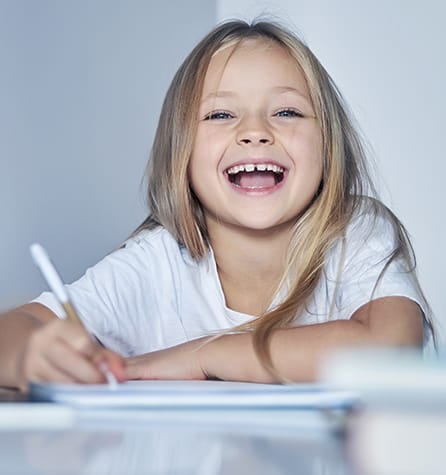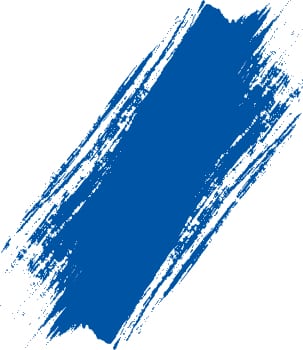 Strong Eyes at Every Stage
We recommend an eye exam at every developmental stage, specifically the toddler, preschool, and school years.
Toddlers
The toddler stage is a little fun, a little wild, and an exciting milestone in their visual development. This age group is very interested in exploring surroundings as well as using their eyes and ears.
Parents can help hone their toddler's visual skills by:
Rolling balls back and forth to help with visual tracking.
Using building blocks or locking toys of all shapes, colors, and sizes to help with fine motor skills and hand-eye coordination.
Reading or telling stories to aid visualization skills, paving the way for reading in the school years.
During your toddler's eye exam, the optometrist checks for overall eye health concerns, including nearsightedness and farsightedness.
We'll thoroughly assess your child's hand-eye coordination, tracking, depth perception, and color vision, and the doctor will provide detailed descriptions of their findings.
Preschoolers
Children between the ages of 3 and 5 should undergo a comprehensive eye exam. Our optometrists will ensure their eyes are developing correctly in this exam and search for early signs of eye disease or eye conditions.
Parents can help their preschoolers develop the necessary visual skills for school by providing a few of these engaging activities:
Throwing and catching
Reading aloud and showing the words on the page
Providing art supplies like chalk, finger paints, or crayons
Offering building blocks or puzzles
Playing memory games
Cutting and pasting
The Vision Care They Deserve
High-quality vision care is available for every family member at Griffin Optometric Group – Talega. We perform our comprehensive children's eye exams in a comfortable and friendly environment. We want to keep their eyes healthy and joyful!
Give us a call to get more information about your child's visual development or book their eye exam.
Come See What We're All About
Here We Are
You'll find us in the Courtyards At Talega, on the corner by Starbucks.
Where to Park?
There's lots of parking out front for everyone!
Our Address
1001 Avenida Pico #A

San Clemente

,

CA

92673
Hours of Operation
Monday

:

8:00 AM

–

5:00 PM

Tuesday

:

8:00 AM

–

5:00 PM

Wednesday

:

8:00 AM

–

5:00 PM

Thursday

:

8:00 AM

–

5:30 PM

Friday

:

8:00 AM

–

5:30 PM

Saturday

:

Closed

Sunday

:

Closed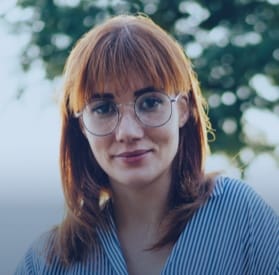 Adult & Senior Eye Exams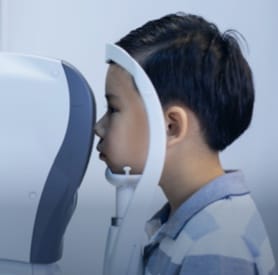 Children's Eye Exams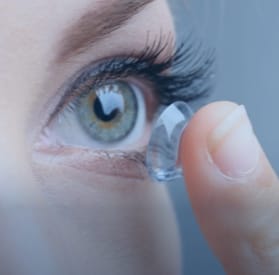 Contact Lens Exams, Fittings, & Brands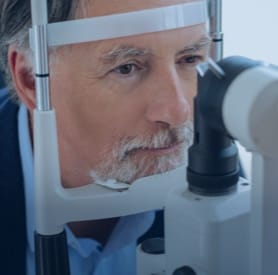 Eye Disease Diagnosis & Management